Support for international students
Every student coming from a foreign country to study at St Petersburg University becomes part of the International Students Club at St Petersburg University. The Club represents their rights and interests at the University, promotes cultural exchange and helps students to become part of a large academic family.
One of the most important tasks of the Club is to inform and help in difficult situations that any person inevitably encounters when they come to live and study in a foreign country. Otabek Abdukhalilov, Chairman of the Council of the International Students Club at St Petersburg University, explained how international students can seek assistance.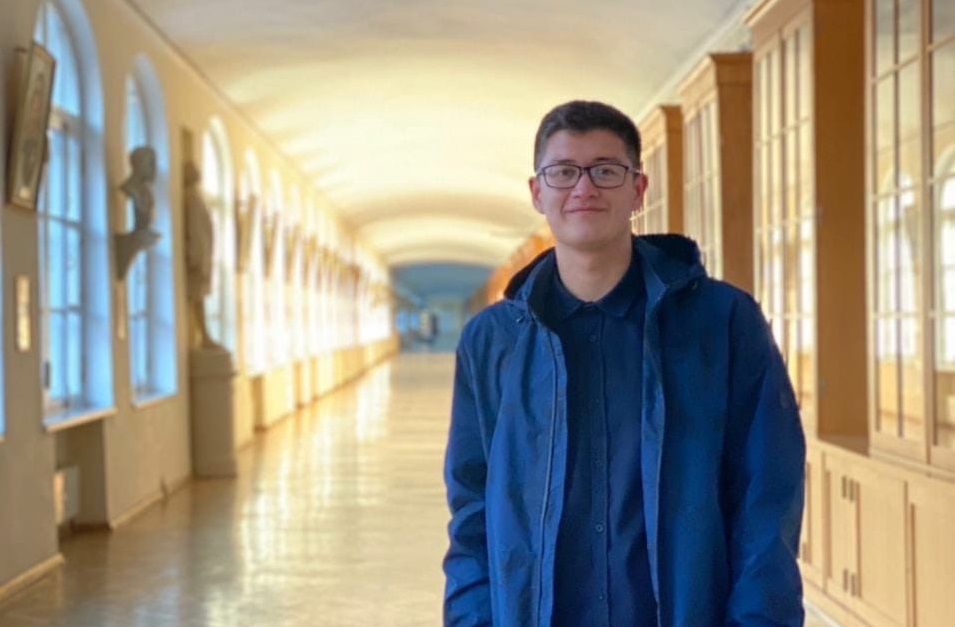 The International Students Club helps students who come to study at St Petersburg University from other countries to adapt to their new environment. What questions do they most often ask you?
The Club helps new students to fit in with student life and provides guidance and support when there are difficulties. Every year, mentors of foreign students help first-year students and answer their questions. Each academic subdivision has its own mentors, who explain the specifics of studying in each field and help solve urgent problems. Young international students who come to study at St Petersburg University frequently ask about accommodation in halls of residence, registration with the migration service and vaccination.
All international students who sign up for the programme are assisted by mentors from the University's staff and senior students who help them discover the city and the University and advise them on everyday issues. During meetings, outings, open evenings and international cuisine days, international students learn about the history and culture of the country where they are going to live and study, they overcome communication barriers and make new friends.
The Virtual Reception is one of the channels to get assistance and feedback. Do international students use it?
They do, but we usually try to solve the problem ourselves or advise students to contact the University administration for help, either in person or by mail. Students usually need quick solutions to problems. For this purpose, we have a team of experienced mentors who keep abreast of news and events at St Petersburg University, inform students and are ready to respond promptly to questions.
You can appeal to the Virtual Reception of St Petersburg University in three languages: Russian, English and Chinese. All questions are sorted and ranked according to the level of importance. Responses may take some time due to the collection of information, but answers to urgent questions are published promptly irrespective of the University's working hours (see the answer of Marina Lavrikova dated 9 January 2022)
The possibility to ask questions in Chinese has appeared recently, so I think in the future it will become even more convenient for foreigners to apply to the Virtual Reception. However, in my opinion, there is a need to improve the efficiency of the existing communication channels for students.
Are there any requests from international students to improve these tools, and what would they like to improve?
We do receive reports of problems with feedback. However, most of these are because students have not been informed that they can apply to the Virtual Reception with urgent questions. I would suggest reducing the time for handling such appeals so that students who are already familiar with this tool would use it more often. In my opinion, by improving the Virtual Reception and informing students about its functions, we can ensure better feedback from University students and academic staff.
International students have the same access to the student councils and scientific associations of St Petersburg University as Russian students, and participate in creative teams. Having equal rights, they can become volunteers and help prepare and hold University events, from local celebrations to the awarding of diplomas. Overseas students are full members of fellowship and admission committees, assisting in accepting documents for transfers and reinstatements. They participate in various congresses, forums and conferences held in Russia and abroad by the University.
Category: News
Hits: 380